Smoky's S3 Carbon racing frame…..the latest and lightest 5″ creation from Fossils Stuff!
Leading on from the successful S2 the S3 incorporates new design features learnt from the shortcomings of the S2.
The S3 is much lighter than the S2 weighing in at 63 grams!
A new 3 point pillar mounting system reduces weight at the rear end.
---
New Polycarbonate top plate and fin for added strength.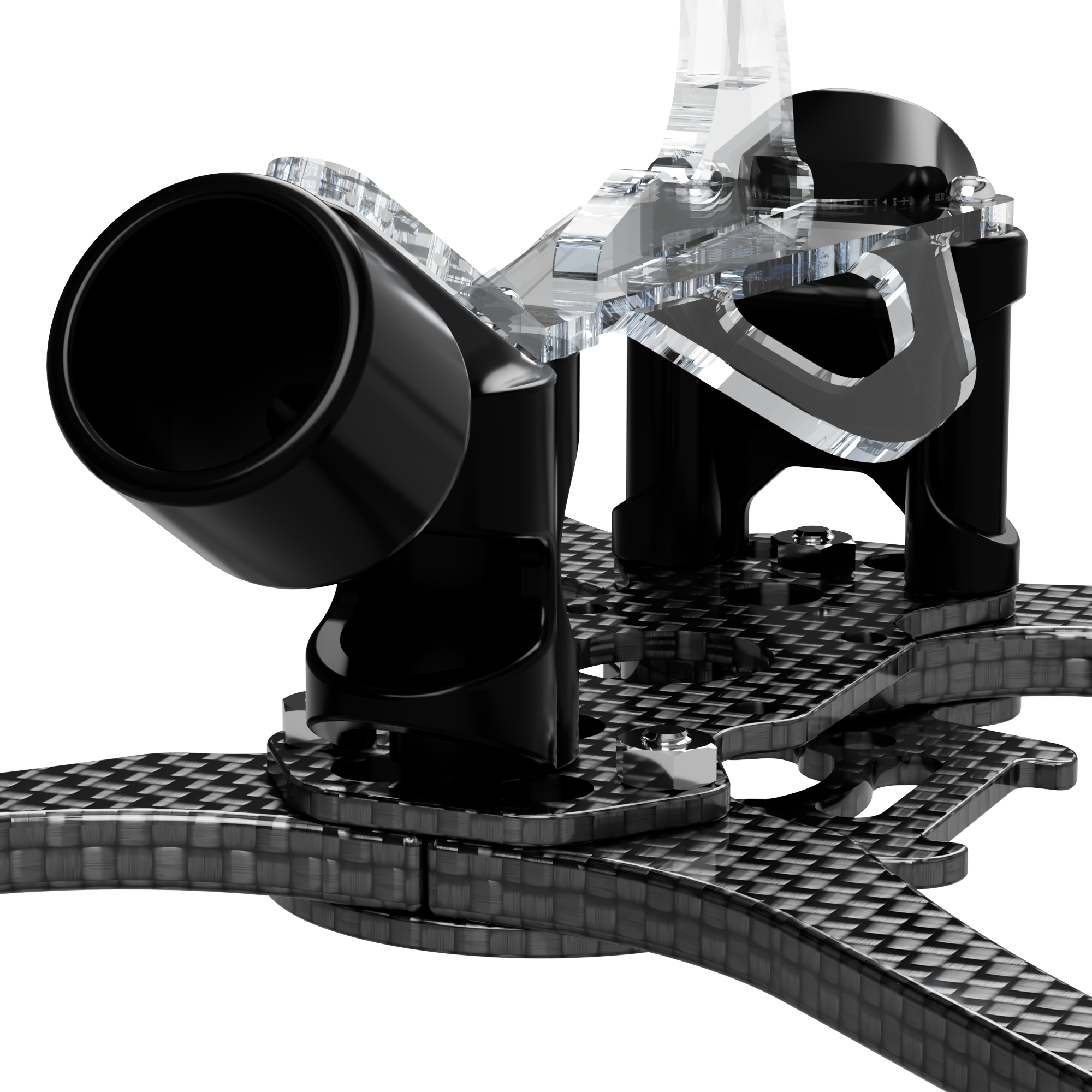 The wide bottom plate accommodates the squarer 6S batteries
now on the market and incorporates strap retaining points which
stop the strap sliding backwards or forwards in a crash.
---
An optional carbon top plate is available for mounting a GoPro Session camera.
STL file for the camera mount is available on the S3 Accessories page as a free download.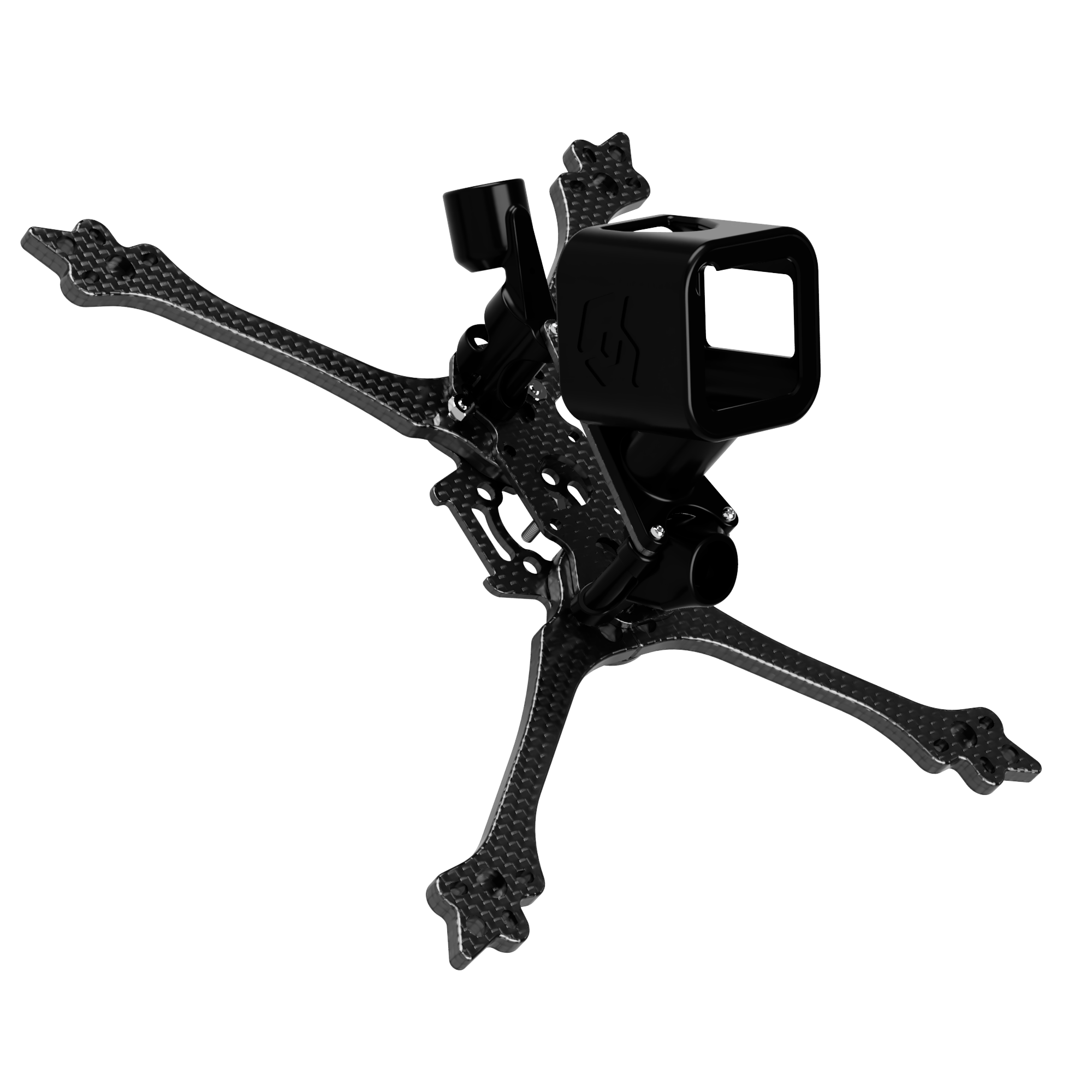 ---
Supplied as standard:
1 x Middle Plate 2mm thick
1 x Bottom Plate 2mm thick
5 x Arms (5″) 5mm thick
3 x M3 x 5mm Button Head Bolts
6 x M3 x 12mm Button Head Bolts
3 x M3 Plain Nuts
3 x 6mm diameter aluminium pillars
1 x 2mm polycarbonate top plate with 3mm fin bonded together
1 x 3D printed TPU camera mount
1 x 3D printed antenna and capacitor mount. (TBS Triumph Pro)1 x Sticker pack
Weight: 63 grams (71 grams including 3D Prints)
---
3D Interactive Model
---