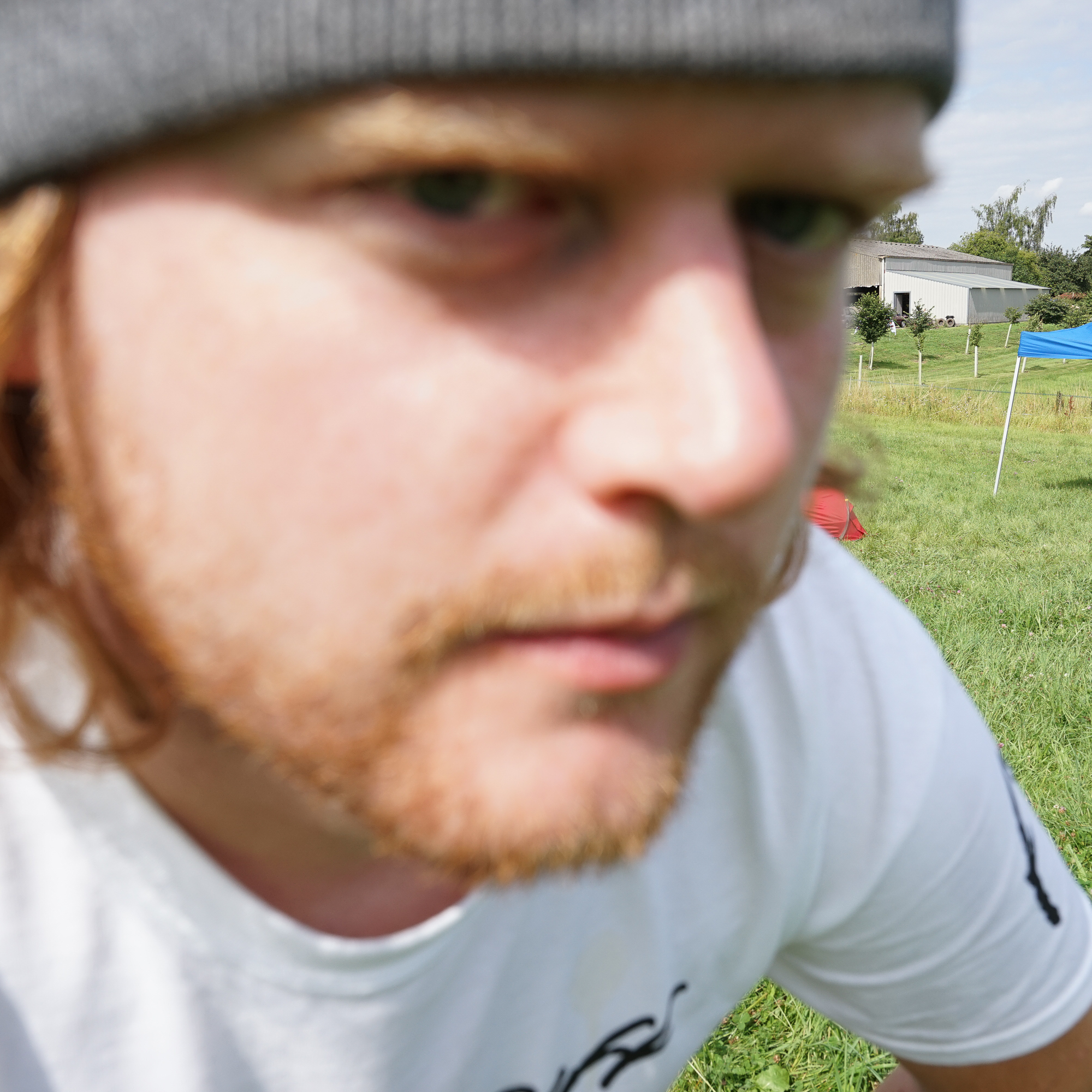 Martinez UAV
LOS NUTTER
Soldering pro and LOS nutter Simon's flying is beyond reproach with or without goggles – even if you have little chance of knowing where he'll be next. He has two modes when it comes to tuning, absolutely perfect or a complete f###ing nightmare so if you see him bent over a laptop cursing it's probably best to walk on by. If you can draw some advice from him (such as by bribing him with a particularly nice ale or whiskey) it is top notch.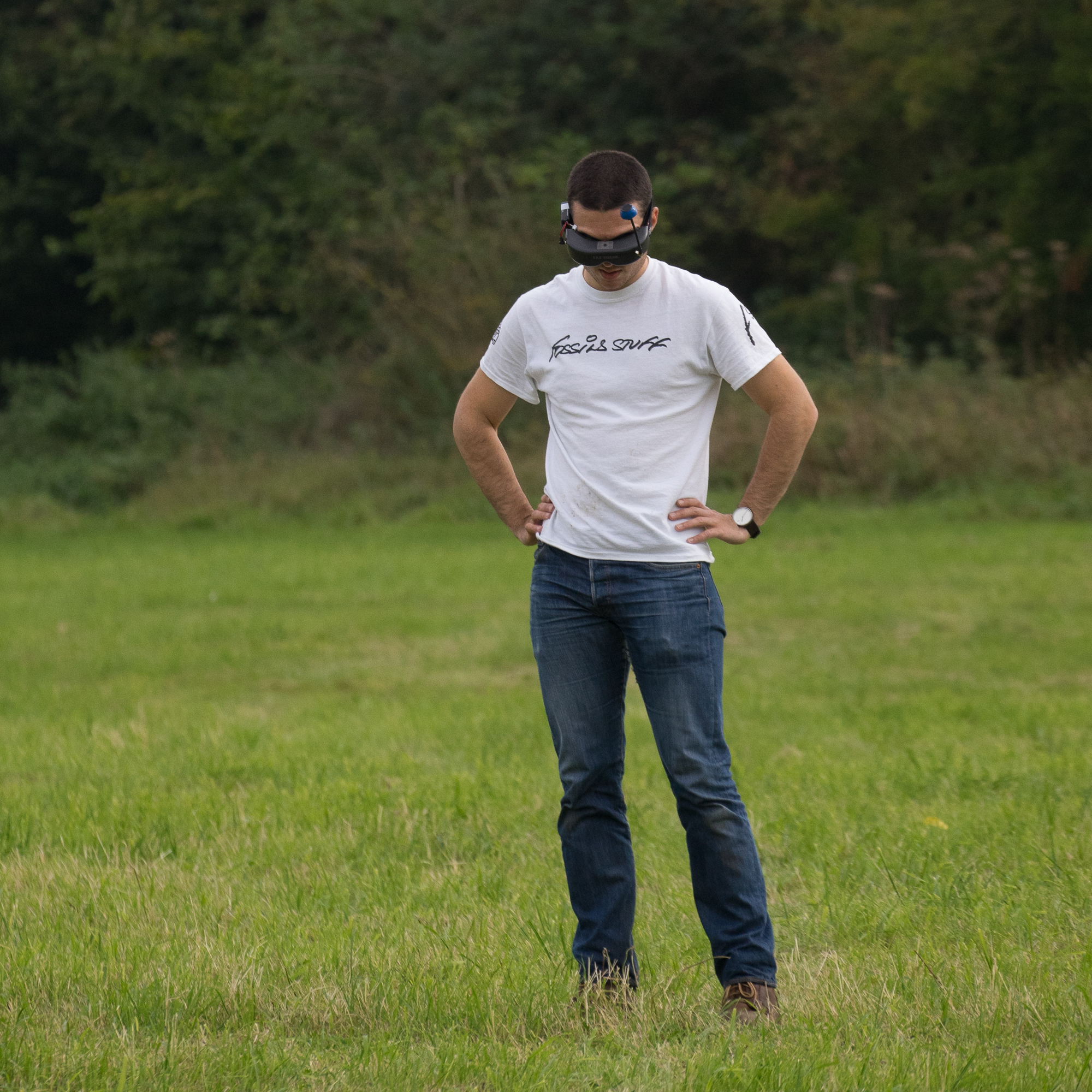 Jonny Banton
Smooth and rapid
If you know Jonny you know there isn't much that's not worth him running to at full pelt, probably it's to get back in the air with his FSGX after slamming into a gate, on the edge (cursing himself all the way) or maybe it's chasing after his dignity at his Stag Do this year, in any case Jonny isn't going to be sat still for long.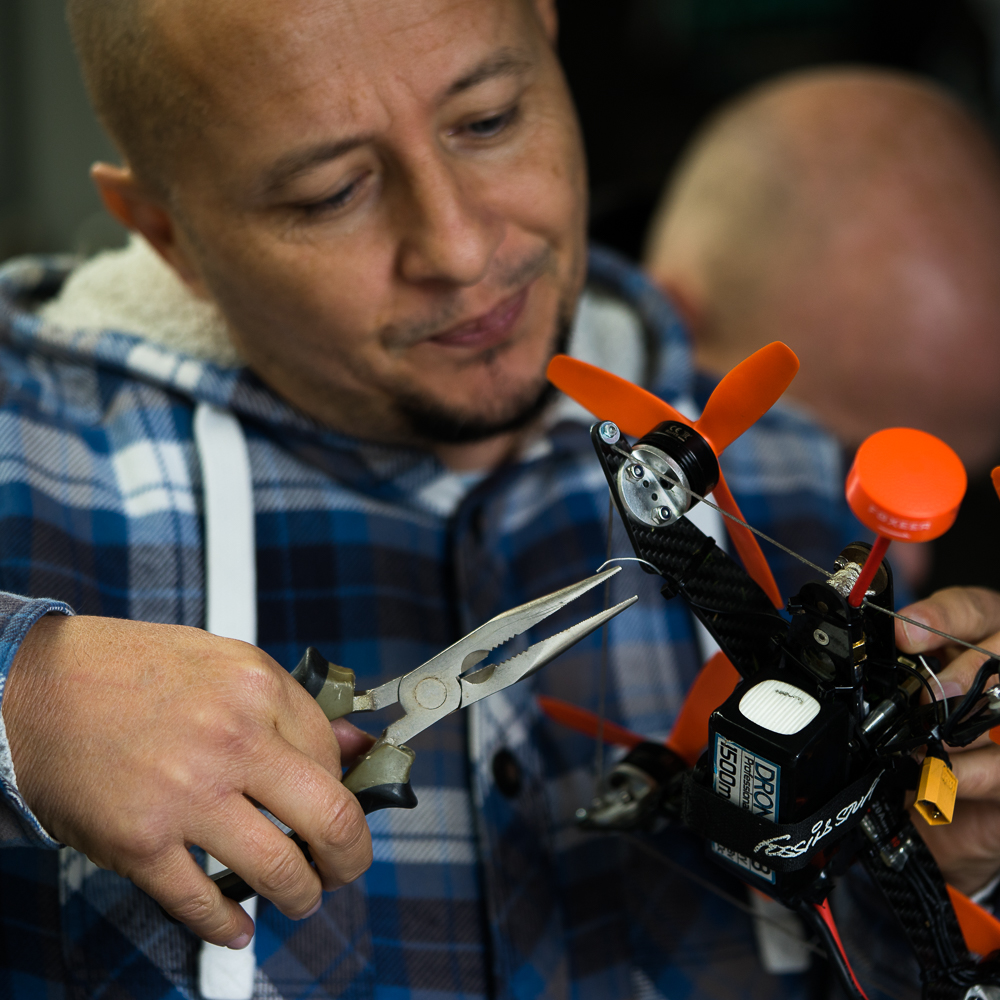 Tonstar1
Flat Earther
Tony may be a flatearther but we love him all the same and not accounting for the curvature of the earth doesn't affect Tonstar's flying one bit. Like a rocket through space Tony is sharp and precise and likes his gates low. One of the founding pilots Tony can be relied upon to provide tasty [vegan] snacks for everyone and will happily tell you all about his beloved dogs, just don't try and pat them. Tony is now the Fossils Stuff X Class pilot leading the development of these new frames.
You can listen to Tony as part of the LDO crew over at letsdroneout.com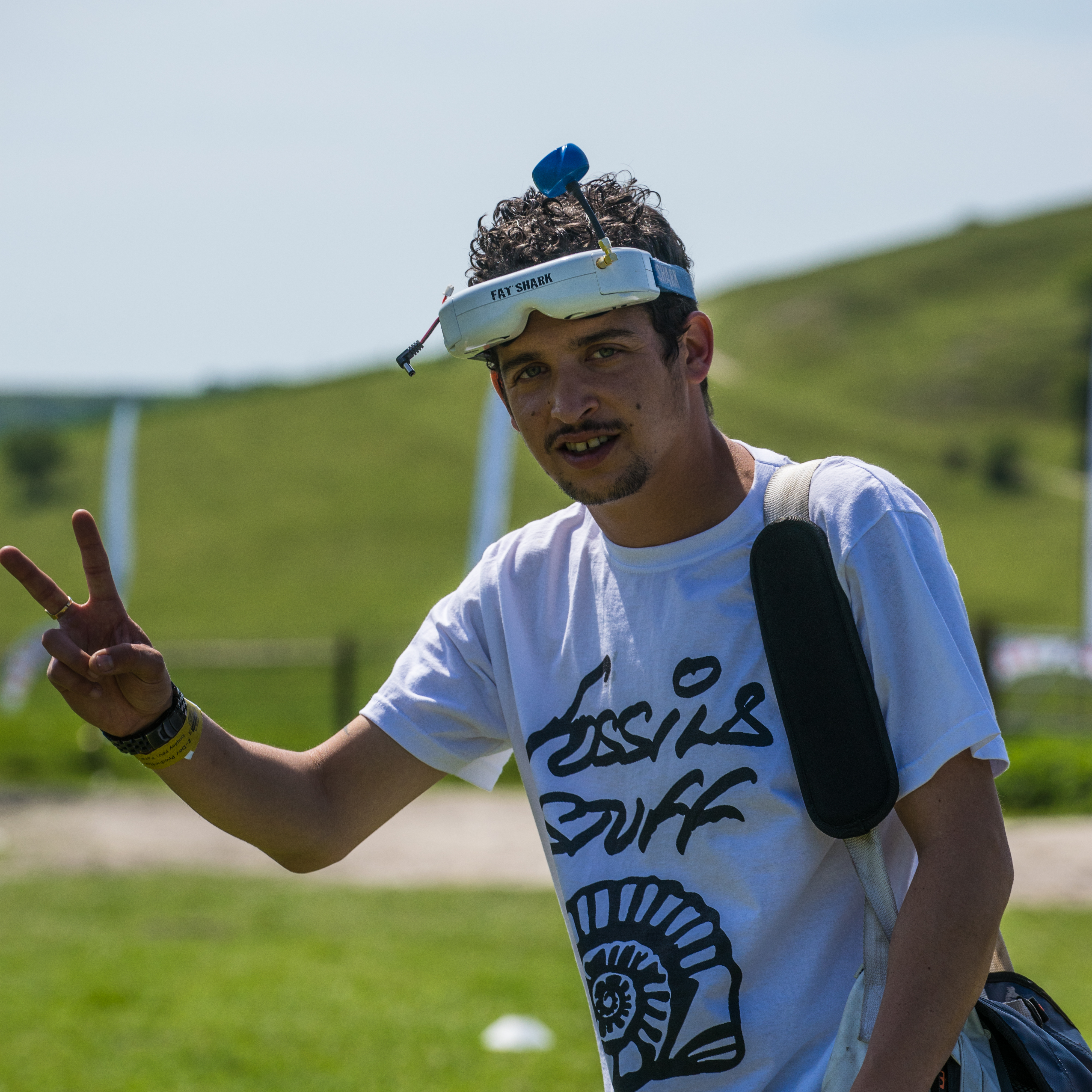 Braders
Tuning maestro
Braders is the man with the PIDS and you can be damn sure he's got the latest firmware on everything. Keeping us down to earth whilst riding the hype train and providing tech support for our builds at the same time Braders is just as happy reeling off the latest updates we should have and exactly why or showing off his awesome family – Braders is our rock, like Sean Connery in the Rock, not like, rock rock from the seaside..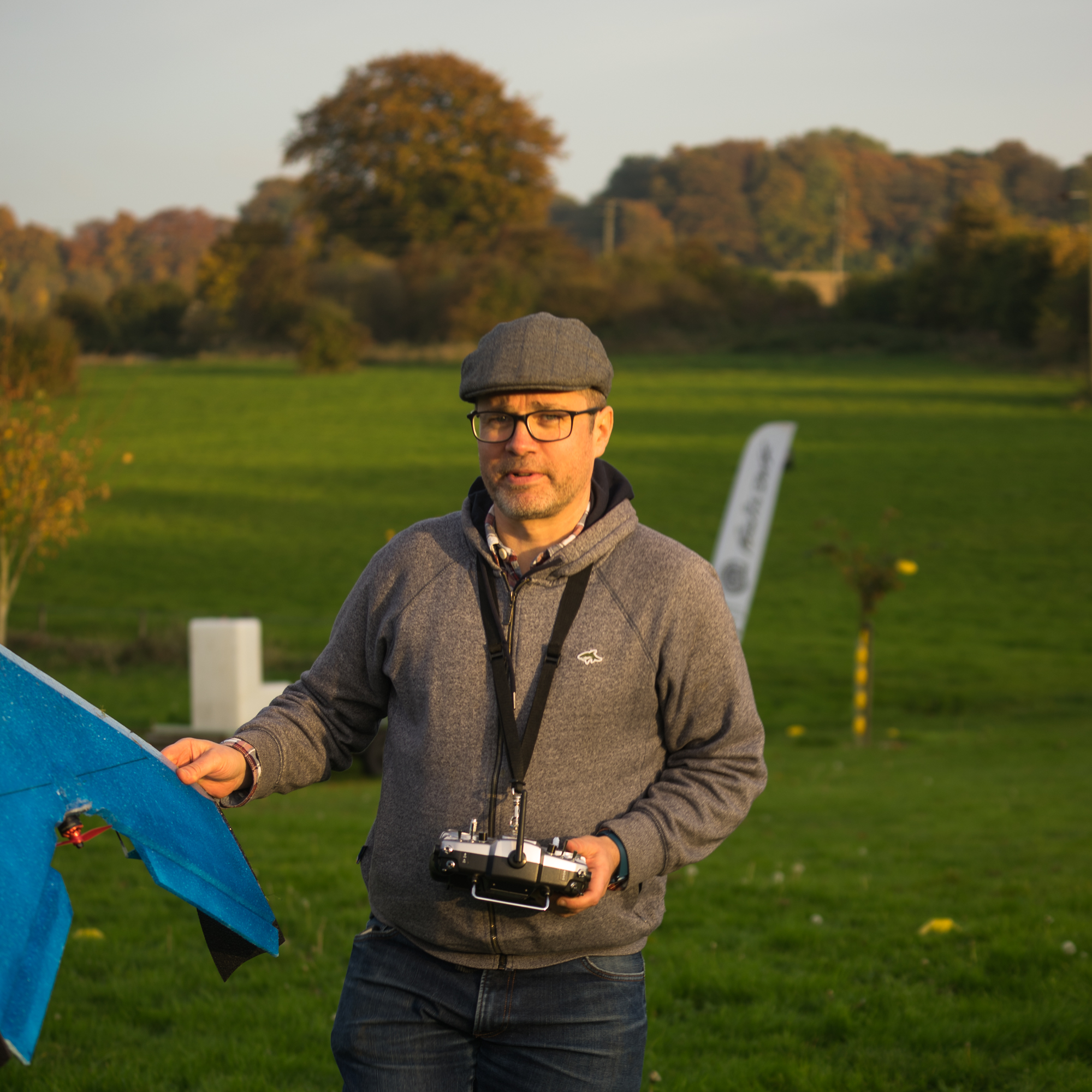 Edd
Smooth Rider
Edd loves a smooth ride, poised and perfect in its flight and build. You may know him from such hits as "WHO POWERED ON?!".. as it reverberates around the flying field – perhaps coinciding with a Gravity impacting a tree and bursting into flames – in any case Edd is fast and deliberate and like all of us can't get enough FPV!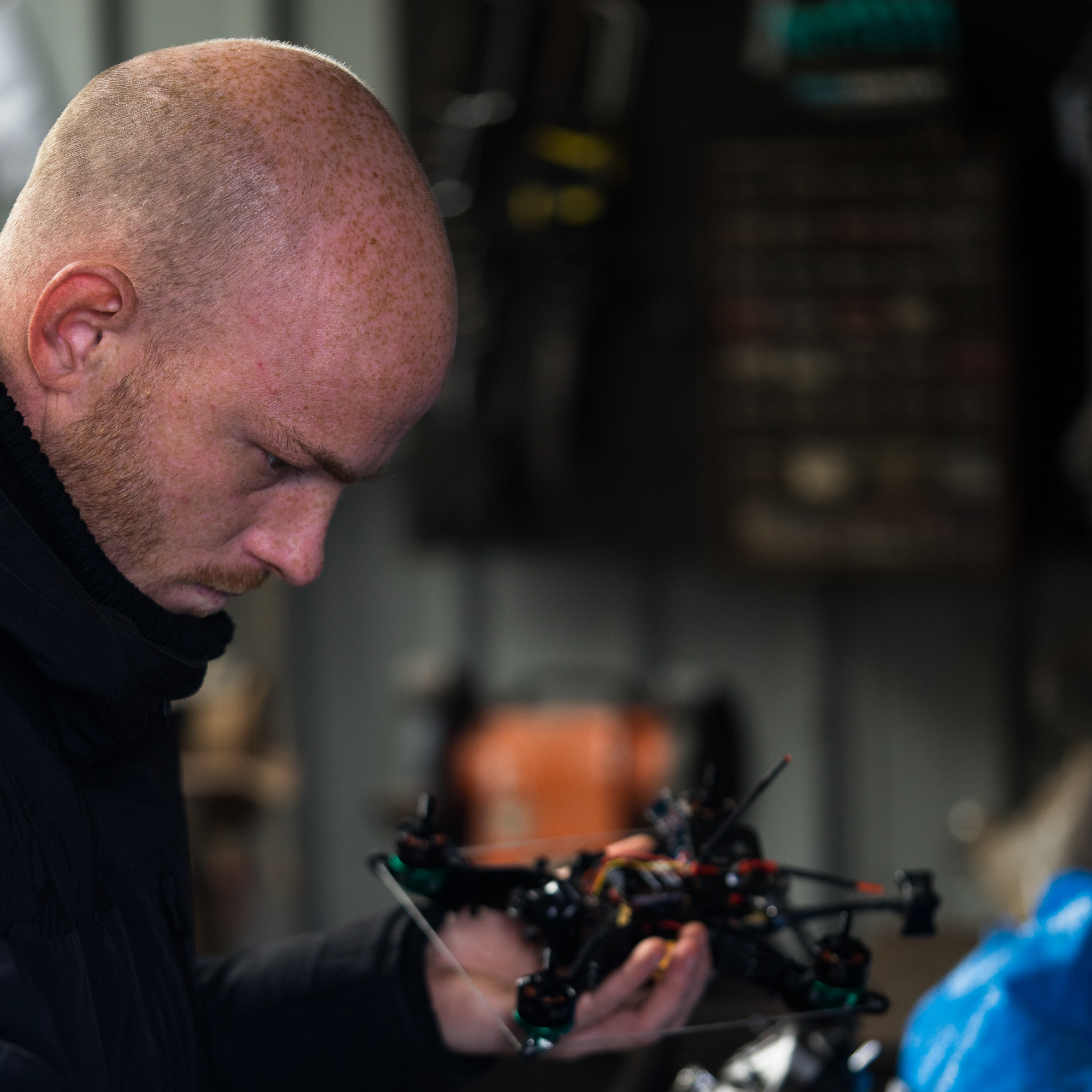 Smoky FPV
bacon
The newest pilot to join the team Smoky has made an impact after being in the hobby less time than it took most of us to get out of horizon mode! (Editor: we're all flying pure gyro now right?) Smoky has recently worked to mod Fossils Stuff frames to fit the new HD systems in. When his equipment doesn't let him down Smoky's flying is poetry in motion.