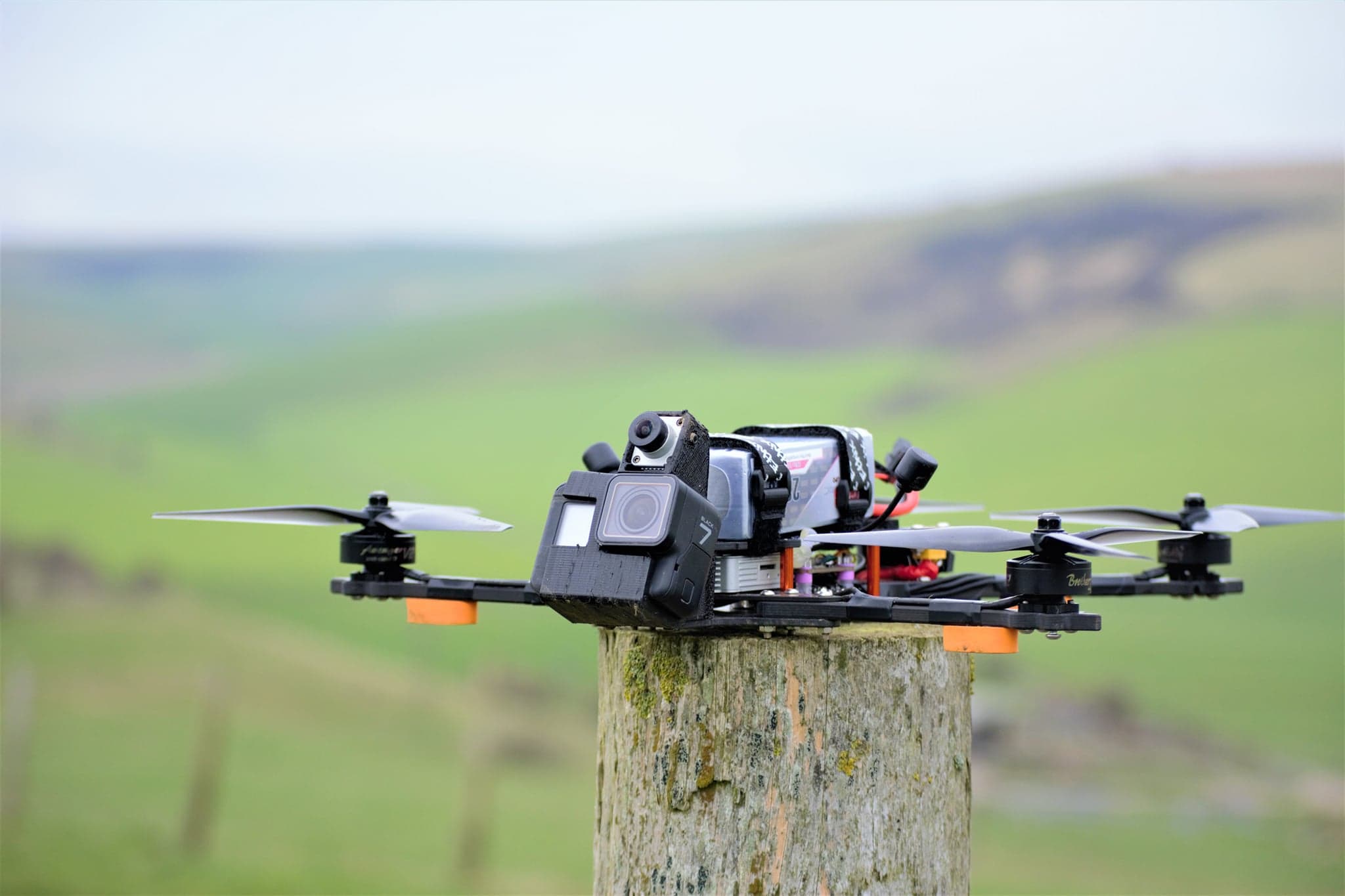 The Tomahawk is a 7″ Long Range design for use with the DJI digital HD system.
The Vista unit can also be used using the mounting holes in the front subframe. An optional rear Vista mounting subframe is also available.
Gopro mounting can be placed on the top plate with a standard Gopro mount or an optional 3D printed unit for the Gopro 8.
Top and bottom plates are machined from 3mm carbon and the subframes are machined from 2mm carbon.
The DJI standard antennas can be positioned using the supplied stainless steel pieces.
The GPS can be mounted at the rear using the supplied stainless steel mount.
The Tomahawk will achieve a 25 minute flight time using 2 x 6S 3000mah Lithium Ion batteries.
The batteries used in this test can be found here.
The 25mm pillars supplied may vary in colour to those shown in the product images.
The FPV camera is mounted on a polyethylene plate (supplied) using a standard 14mm wide camera mount (not supplied).
The original test frames used the Brother Hobby Avenger V2 2507 – 1200kv motors which are suitable for use with both 4S and 6S batteries.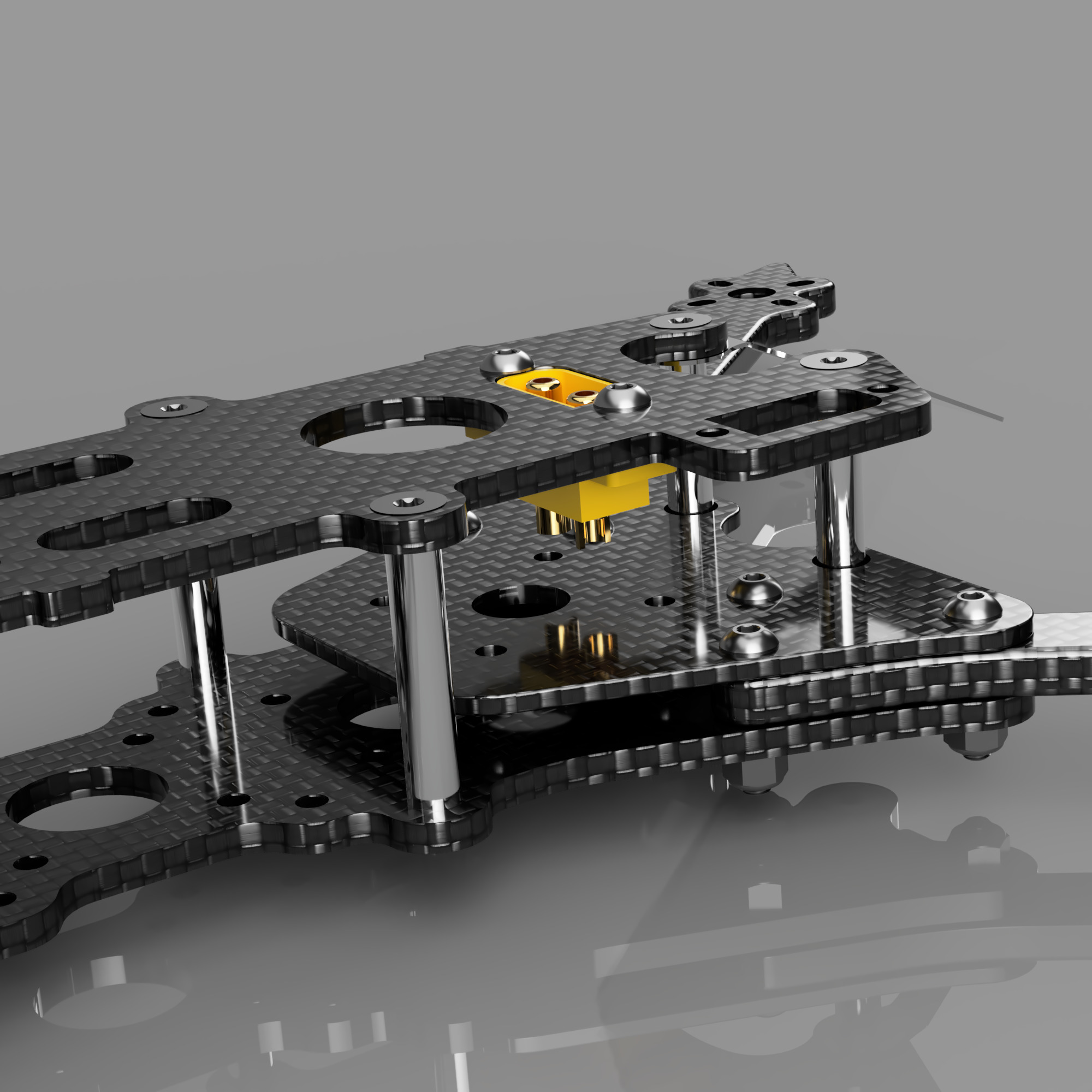 The top plate mounted XT 60 connector is supplied as standard with the option to mount in 2 positions giving flexibility for air unit/battery combinations.
Supplied as Standard
1 x 2mm Top Plate
1 x 2mm Bottom Plate
1 x 2mm Front Subframe
1 x 2mm Rear Subframe
4 x 5mm Arms 7″ (Motor hole spacing for 16mm x 16mm and 19mm x 19mm)
8 x 25mm long x 5mm diameter aluminium pillars (Colour may vary from those shown in the product images)
16 x M3 x 6mm Countersunk Allen Screws
12 x M3 x 16mm Button Head Allen Screws
12 x M3 Plain Nuts
1 x XT60 Bulkhead Connector + 2 x M3 x 10 Button Head Screws and 2 x M3 Nuts
1 x Set of Stainless Steel DJI Air Unit Antenna Mounts
1 x Stainless Steel GPS Mount
Optional Extras
Rear Subframe to accept DJI/Vista Air Unit
Gopro and FPV Camera Mount
All fasteners are stainless steel.
Weight: 152 Grams
GoPro 8 Camera Mount STL file can be found here.